The ultimate feeling of freedom…
Being on the road, get to know new people and connect with nature is why I travel the world. These elements mean everything to me and give me the feeling that I am alive. After every trip I want to taste more of the world…
The plan was to complete the GR20 hiking route on Corsica with a backpack. This route is known to be the most challenging hike of Europe. The hike was planned to complete in 16 stages over mountaintops above 2500 meters. The route is by Lonely Planet named as the most beautiful route in the world.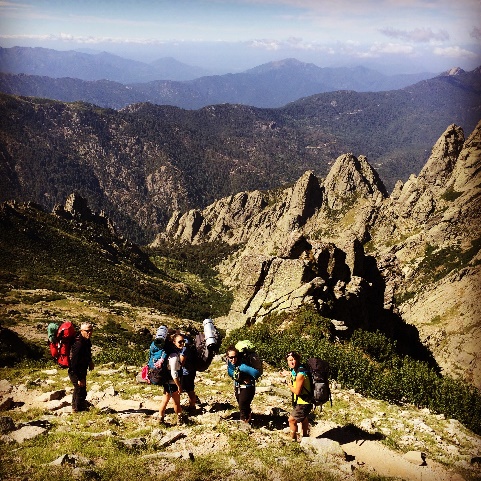 With some other routes behind me I thought to be ready for this challenging hike. I never thought this hike would be this hard to me. This was the hardest hike I ever did and I went over my limits several times. We walked about 7 tot 11 hours a day with a full backpack on my back over the mountains and steep cliffs. It was hard but the view over the hills and the beautiful sky made it all worth it. We slept in a cabin up the mountain without electricity, only cold water available and without a tent, I have never felt myself so close to nature. I forgot every little problem and felt one with nature, it gave me gooseflesh all over my body. The long and heavy hike was a gift that I accepted with my arms wide open everytime the sun set behind the mountains. The landscape with the high peaks, deep valleys and blue sky overwhelmed me.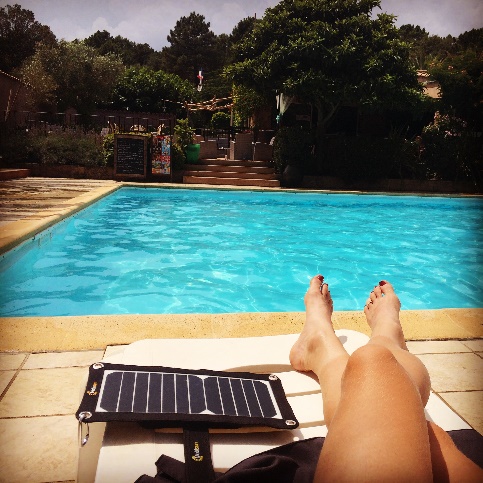 The backpack I used during my hike was about 12 kilograms including 2 liters of fresh water. Every single object I took with me was chosen with full awareness to use it during the trip. The meals and clothing that needed to be light and give heat as well, it was all packed with a purpose. You want to create as much comfort as possible with the backpack and the objects you take with you. That is why I took the Mobisun portable solar panel with me because we had no electricity for 16 days. With the Mobisun 6,5 Watt portable solar panel and one outdoor powerbank we had a source for a light and to charge our GPS and camera. The mobile solar panel was lightweight and was easy to attach to my backpack with the carabiners.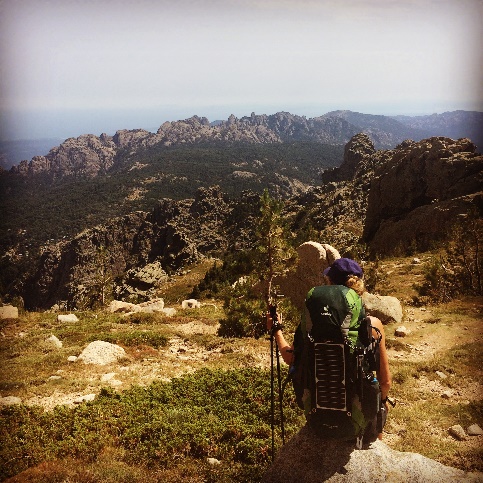 After the trip I felt reborn. The hike through Corsica gave me more respect to nature and that´s why I will take the Mobisun solar panel with me again on my next trip.
Ik ga broeden op een nieuw avontuur.
Margreet Christians
Hands On Human Power