Powerbank in de sneeuw
Een powerbank is het ideale hulpmiddel wanneer u zich in een avontuurlijke situatie bevindt. Bent u in het bos, op het strand of op zee en heeft u geen stopcontact binnen handbereik is een powerbank de ideale noodbatterij om uw mobiele telefoon of tablet van nieuwe energie te voorzien. De batterij oplader zorgt ervoor dat u uw mobiele telefoon, tablet, camera of ander elektronisch apparaat kunt gebruiken op situaties wanneer het echt nodig is.
De Alpen zijn in de Nederlandse winter erg populair bij wintersporters over het hele land. Het prachtige witte laken dat klaar ligt om gebruikt te worden door skiërs en snowboarders is een prachtig toneel. Van de blauwe, rode en zwarte piste tot de après ski hut in het dal, overal zijn mensen die gebruik maken van de mobiele telefoon of Go-pro camera. Maar hoe vervelend is het als u net die laatste afdaling niet kunt filmen omdat uw action camera leeg is? Met een mobiel zonnepaneel of powerbank van Mobisun kunt uw uw action camera opladen terwijl u filmt!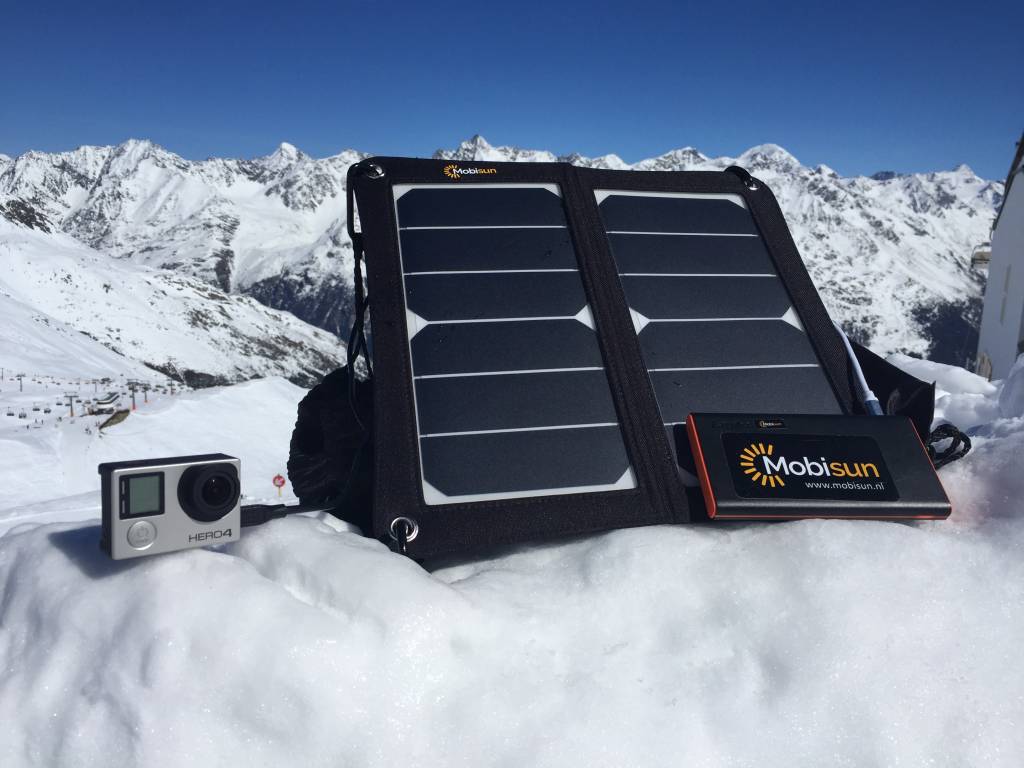 De winterzon gebruiken als oplader 
Met een mobiel zonnepaneel op uw rug kunt u de winterzon gebruiken om uw mobiele telefoon, powerbank, tablet of action camera op te laden tijdens de afdaling. Bevestig het zonnepaneel aan uw rugzak of jas en sluit de USB kabel aan voor een comfortabele en efficiënte manier van opladen. Om uw elektronische apparaten ten alle tijden van energie te kunnen voorzien is het verstandig om eerst uw powerbank op te laden met een mobiel zonnepaneel. De opgeladen powerbank is dan later weer te gebruiken als externe batterij wanneer de zon onder is. 
Geniet van de winterse sferen in de prachtige Alpen, Pyreneeën, Ardennen of in ons eigen landje met de Mobisun mobiele zonnepanelen en powerbanks. Onze nieuwste USB-C powerbanks bieden u nog meer mogelijkheden en kracht om uw elektronische apparaten op te laden. Met onze laptop powerbanks is het zelfs mogelijk om uw laptop of Macbook op te laden zonder stekker en stopcontact. Leef duurzaam met Mobisun!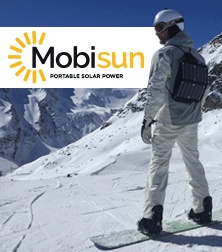 Powerbank kopen? Bestel hier uw mobiele zonnepaneel of powerbank!