Weekend vol muziek en energie.
Het weekend van 11 en 12 juni stond voor Mobisun in het teken van de Edit en Zomerfruit festivals. Twee festivals met verschillende muziekstijlen op dezelfde locatie in één weekend. De Mobisun crew was er ook en bood een ontspannen area waar de bezoekers in een zitzak hun mobiele telefoon of camera konden opladen. Vele enthousiaste gezichten en heel wat muziekmelodieën later kunnen we stellen dat Mobisun een geweldig weekend heeft gehad. We hebben bezoekers van nieuwe energie kunnen voorzien, zonne-energie wel te verstaan, en een lounge area geboden om uit te rusten na het dansen.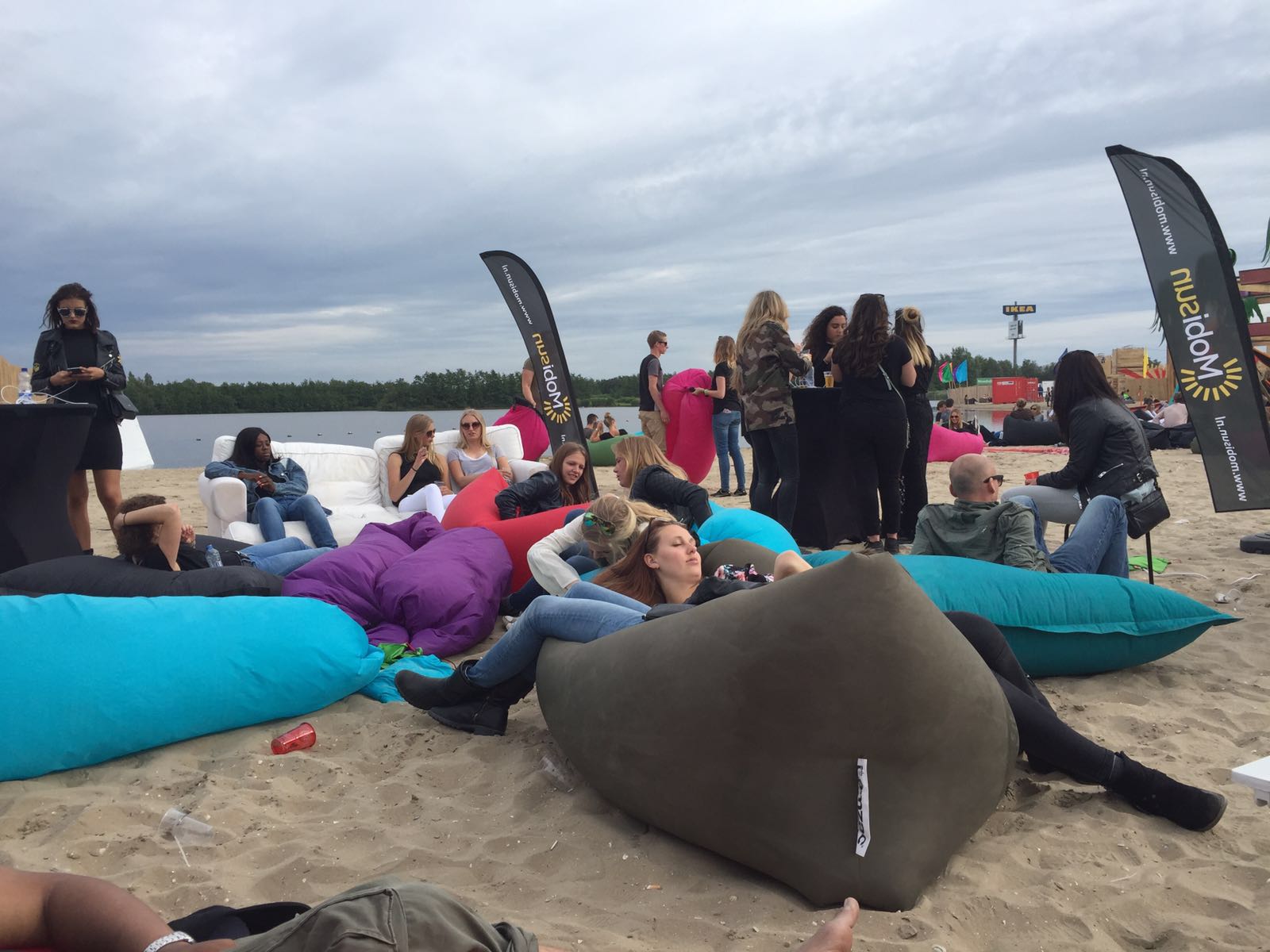 Charge up.
De Lounge area was een groot succes, zoals te zien is op de bovenstaande afbeelding kwamen de bezoekers even heerlijk uitrusten om later weer de dansvloer op te gaan. De Mobisun zonnepanelen hebben goed werk verricht want iedere bezoeker heeft zijn of haar smartphone, camera of tablet op kunnen laden, zelfs toen het even bewolkt was.
Ons team van charge-ladies liep op het festivalterrein met 3.350 mAh powerbanks die men voor € 15 kon kopen om telefoons en andere elektronische apparaten op te laden. Bezoekers konden hun lege powerbank gratis omruilen voor een volle powerbank die met zonne-energie was opgeladen. Met een riem vol powerbanks om de heup ging de crew op pad en kon men de dames aanspreken om een powerbank aan te schaffen. Met dit lounge-and-charge-concept zal Mobisun waarschijnlijk vaker te vinden zal zijn op festivals.